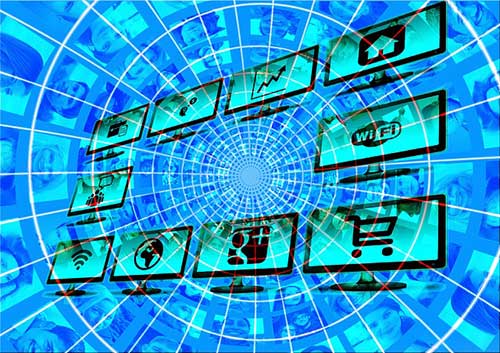 Custom Websites. With our approach to Web Design, our techniques continue to be proven in challenging marketplaces by delivering what we promise.
To complete your web design project we rely on the experience, professionalism and the skills established through the years. ssaMedia dedication to bringing value our customers and work within tight budgets.
All our projects of web design and web development are designed for creating web pages that are useful for clients, visitors and search engines alike.
Our design and development of Web pages based on a unique methodology to implement custom designs under stringent quality standards and in compliance with international recommended Web solutions.
Our extensive experience allows us to offer users a wide variety of services such as developing websites, SEO (search engine optimisation), e-commerce services, social media management, content creation and more.
We create projects from scratch, no cookie-cutter sites, allowing us to solve each and every one of the specific requirements of each client. All work is performed by us and not outsourced; we fulfil all our customers' needs from your web project, email accounts, social profiles, web hosting or SEO…
We adapt the corporate brand of your company to the project. We provide support and guarantee correct operation in your web project.
Flexible designs and adaptive & responsive designs
Adaptive or Responsive is a technique of web design and development through the use of structures and fluid images, manages to adapt the website to the visitors device.
The use of mobile devices is growing at an incredible pace, devices like tablets and smartphones have amplified their sales in recent years, and Internet browsing on these devices is commonplace. Developed with the latest standards, for proper viewing in different browsers, and search engine positioning.
Premium development – An emphasis on cutting-edge design and modern usability standards
Flexible – Content moves freely across all screen resolutions and all devices
Less Maintenance – Because there will be only one layout which works for all sort of devices
Retina Ready – Devices show more pixels per square inch, resulting in sharper images
Excellent User Experience – You ensure your customers will get a consistent experience across all devices
Recommended by Google™ – Google states that responsive web design is its recommended mobile configuration
Website Redesign / Upgrades
The needs of your site can change over time; we can add optional features to enhance the design or to fulfil new requirements. We do this in a straightforward and economical way.
We can also work with existing websites providing redesigns, upgrades, hosting and social media additions. We can work with various types of CMS including WordPress, Drupal and Joomla. We can work with various other popular types of platforms like Magento, DotNetNuke or other 3rd party systems.
Architecture and development phases
We can take care of all your needs; we will bring your projects to life, we use the best design tools for your project and support you throughout the process with the necessary training and technical assistance.
We meet deadlines agreed upon with the client. We don't take projects lightly; everything is carefully studied, planned and executed on time.
Information Architecture
We define a structure simple and intuitive navigation so that information published can be easily found accessible by site visitors.
Professional web design
We design and develop websites according to the latest standards and requirements. We focus on end users achieve the goals set by the customer.
Custom Programming
Completely customised according to the corporate image of your organisation, innovative and modern, in compliance with Web standards for accessibility and usability.
Creative web design
With extensive experience in web and creative design, we developed a design according to the image you want to communicate, using the latest technology in programming with impeccable visual aspects.
Optimised web design
We ensure that your website is "friendly", i.e., it is found quickly and efficiently from any search engine. Making it easy to categorise and index by search engines and positioned in a very short time.
Scalable websites
It facilitates the integration and expansion of the functionality of the site by integrating diverse web applications, the latest technology and deliver a more dynamic and interactive site to visitors.
We can labour within your budget and are known to go above and beyond deliverable objectives.
If you are looking for a web company able to meet and surpass expectations regarding brand, programming and design goals, we are sure to offer you an affordable solution.